While shopping and enjoying the restaurants in our village, you are welcome to place an appropriate holiday decoration on our community tree which reflects our theme of

Peace, Hope and Love!
The tree is available to the public from Saturday, Nov 21, to Thursday Dec 31, 2020, in the courtyard at Heights Community Church.
In a year of uncertainty, one thing is certain - the Grandin Village will celebrate the holidays in 2020!  For over forty years, the Grandin Road Business Association and the Raleigh Court Neighborhood Association have hosted a children's themed Holiday Parade. Often called the kick-off event for the holidays, the parade will be temporarily replaced this year with a lit community tree. Located in the courtyard at Heights Community Church, the community is invited to decorate the tree with theme-appropriate holiday decorations.  
Decorations will be removed Monday, December 28th and all decorations will be moved into a bin and placed on the lower church porch. You may come claim your decorations until noon on Thursday, December 31 at which time any unclaimed decorations will be discarded or donated as deemed appropriate. 
DISPLAY GUIDELINES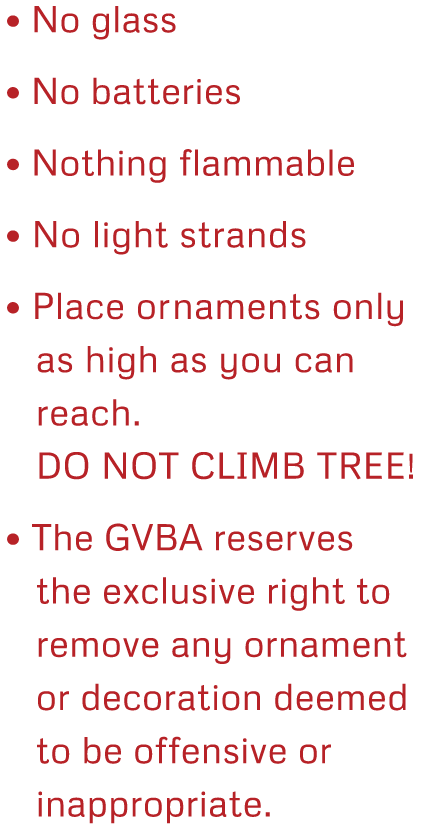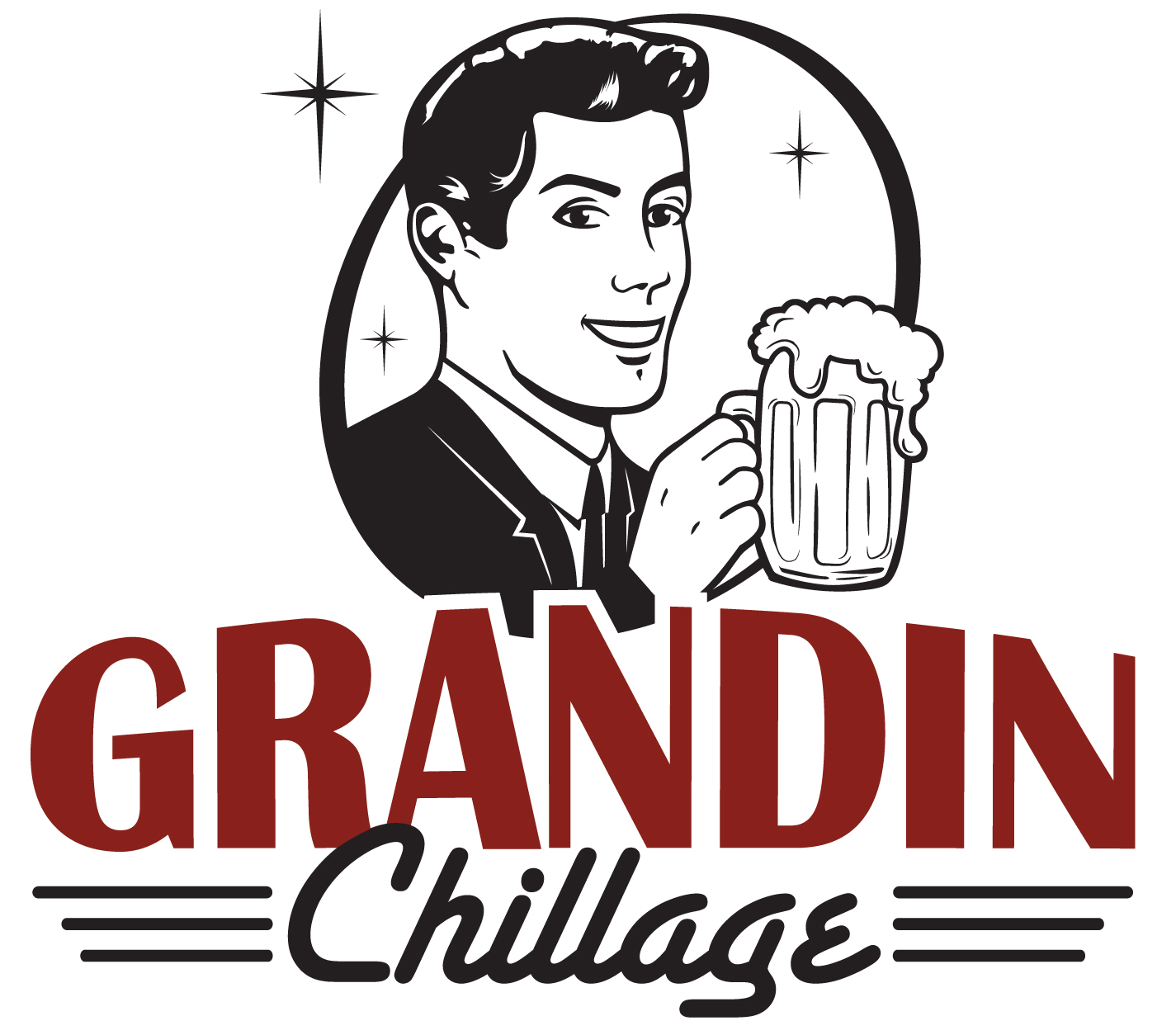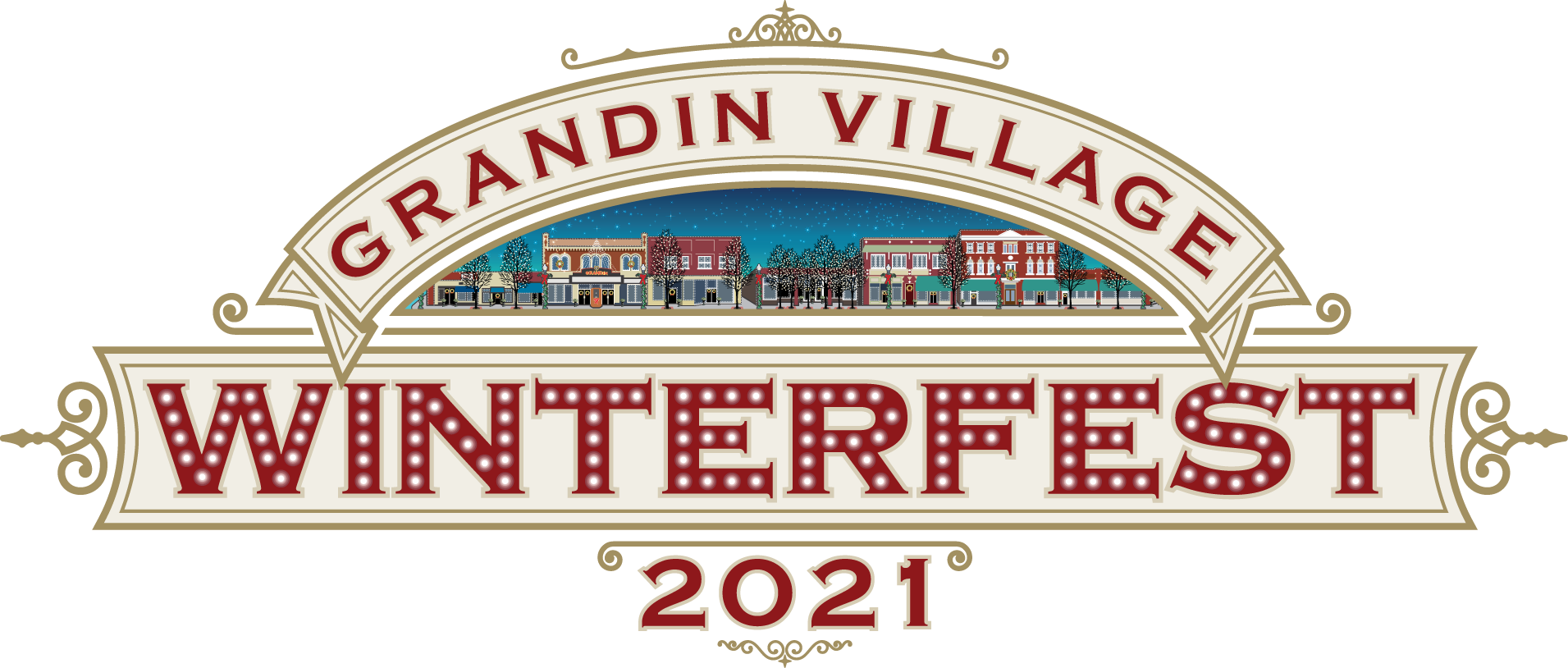 It is with heavy hearts that the decision has been made to cancel WinterFest and Grandin Chillages for 2020. We will assess the situation in Spring about 2021 Chillage events. We had been holding out hope for a chance to have a proper Village party. However, with the Pandemic ramping up again, we can't in good conscience have a large gathering and put our community at risk.
We love each and every one of you and want nothing more than to see your smiling faces! Keep doing the right thing Villagers and we'll get through this!
Here's looking forward to 2021! ❤️
Our Grandin Village merchants, businesses and restaurants, are open, with some limitations. They need your support more than ever! You will find their services and social links in our directory. 

It takes a village - shop local!


Join us for an intimate taste of the holiday classic, The Nutcracker. Follow Clara on her magical journey to the Land of Snow and the Kingdom of Sweets. Come and be swept away by Roanoke Ballet Theatre's talented Professional Company as they dance alongside students of all ages from the school. Roanoke Ballet Theatre will have nine public performances of this enchanting ballet at their home studios on Grandin Road.
Call 540-345-6099 for more information. Visit our
website
for tickets!
November 20  |  7 pm
November 21  |  2:30 PM
November 22  |  2:30 PM
December 4  |  5 PM
December 5  |  7 PM
December 6  |  2:30 PM
December 11  |  7 PM
December 18  |  7 PM
December 19  |  2:30 PM
In order to ensure the safety of our customers, vendors, and staff, LEAP has developed a
hybrid online pre-order and on-site shopping model
. We encourage shoppe
rs to pre-order items as much as possible to ensure you get the items you want and short wait times at market. Remember, if you choose to not place a pre-order, the selection at market will be less than in years past due to many items being pre-sold!

What Market Will Look Like:
Market will be in the large parking lot behind the CoLab instead of our usual raised parking lot off Westover Ave.


Hours are still 8 am-Noon.


We will continue to offer zero contact shopping via LEAP's Online Marketplace from Sunday to Wednesday. You can park in our designated pre-order parking spots directly outside the back door of the CoLab where we will get your name for the orders, gather the items for you, and place in your trunk.


We will be limiting the number of people inside the market space, there will be one direction of foot traffic, one person per household will be allowed in (no children), and all customers must wear face coverings (We have the online pre-order system in place if you can't or don't want to wear a mask. We will have a limited amount of masks available if you do not have one). Always maintain 6 feet between you and others and do not come to market if you or someone you have been in contact with have a fever or other symptoms of Covid19.


All vendors will be offering online pre-orders to be picked up at Grandin Village Farmers Market. This has been incredibly helpful to our farmers by taking the guess work out of how much product to bring to market. Please continue to place pre-orders so that transactions at market are as low-touch as possible. If you see something available for sale you would like to purchase, you will still be able to do so when you pick up your pre-order! If you choose not to place a pre-order, please know that the selection may be limited as many items are pre-sold before market opens.



If you are a SNAP/Medicaid/WIC shopper, you will be able to purchase tokens at market to do your shopping on-site. Please continue to pay for your pre-orders with cash/credit/debit/EBT cards, not tokens. Save your tokens to be spent on-site the next Saturday or at our Mobile Farmers Market.

Also shop at www.restorationacresfarm.com to buy from Restoration Acres or https://my-site-104472-104380.square.site/ for Thornfield Farm.
For complete instructions on how to order online, go to The Grandin Village Community Market's Facebook page here.
Winter Market is in the Roanoke CoLab on Grandin Road
The Grandin Village Community Market (GVCM) supports local, sustainable agriculture by connecting the public with local farmers and food producers. The Grandin Village Market accepts and doubles SNAP-EBT benefits up to $30.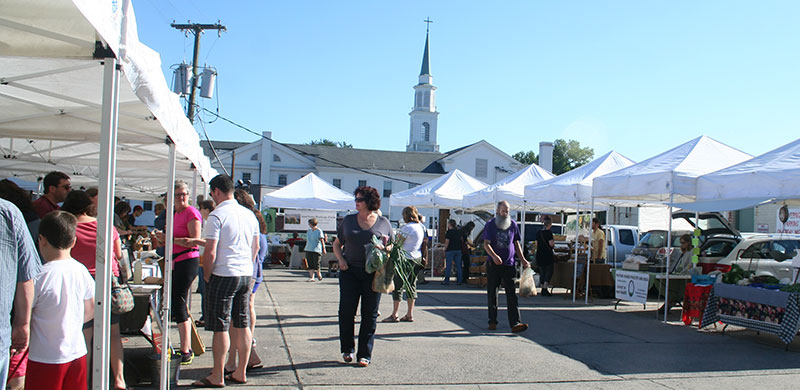 The GVCM features 100% locally produced products with an emphasis on organic, sustainable, and humane producers, products, and practices. All products are produced within 100 miles of the market location, with the exception of regional seafood from Virginia and North Carolina waters (only if the vendor is local) and coffee (only if the roaster is local).
Currently the Grandin Village Community Market is comprised of 18 farmers and food producers (layout is below!) featuring certified and non-certified organic veggies, fruit, herbs, seasonal seedlings, cheese, pasture raised/grass-fed chicken, beef, pork, and lamb, regional seafood,  locally roasted coffee, artisan homemade breads, muffins, baked goods, hot-prepared foods, and fresh-cut flowers.
GET YOUR PARTY ON AT GRANDIN CHILLAGE

The Grandin Chillage is a full service event designed to bring the community together through good music, cold drinks, great company and positive vibes! This past season we have made it a family-friendly event as well.

This outdoor event takes place at 1514 Grandin Road, the site of the former Texaco. A local craft brewery is featured, with Sangria, imported wines and Bud Light also served. Two Roosters Kettle Corn, Cool Blue Ice Cream and a local Food Truck provide some good fixin's! Local bands offer a variety of music from rock to blues to reggae.

Regular season hours are from 6 - 9 pm on selected Friday nights, with a grand finale of a ChillageFest in October which lasts from 2 - 9 pm and features a variety of bands throughout the day and evening, along with a selection of local breweries.

Children 12 and under are free, and all children 18 and under must be accompanied by an adult. Leashed dogs are welcome. We hope to see you at the next Chillage!
Do you have an upcoming event that you would like us to share on the Grandin Village calendar? Give us your info, and we will let you know if it can be included!